Replace GS20 Drive
Power off.
Remove old drive take note of where the wires are exactly.
Install new drive put wires back in the exact same location.
Power up
setting the drive parameters 9-00 Axis number (See label DRxx) 9-01 19.2 Kbps 9-04 14: 8, E, 1 (RTU)
Press Menu until we get to Hertz.
Use the Up Arrow until it rotates around until 9.
Press Enter.
Press the Up/Down arrow until we get to 9-00
Press Enter.
Enter the Drive Number. (IE 41)
Note: The entry on this drive is fairly unusual. It starts on the right and there are up arrow will count until 9 and then roll over.
The < arrow moves it over to the right. Where you can set the second digit.
Press Enter
Select 9.01
Set it to 19.2
Press Enter
Select 9.04
Set it to 14 -Which is 8, E, 1 (RTU)
Switch from GS1/GS2 to GS20 Drive
Original wiring should look similar to this.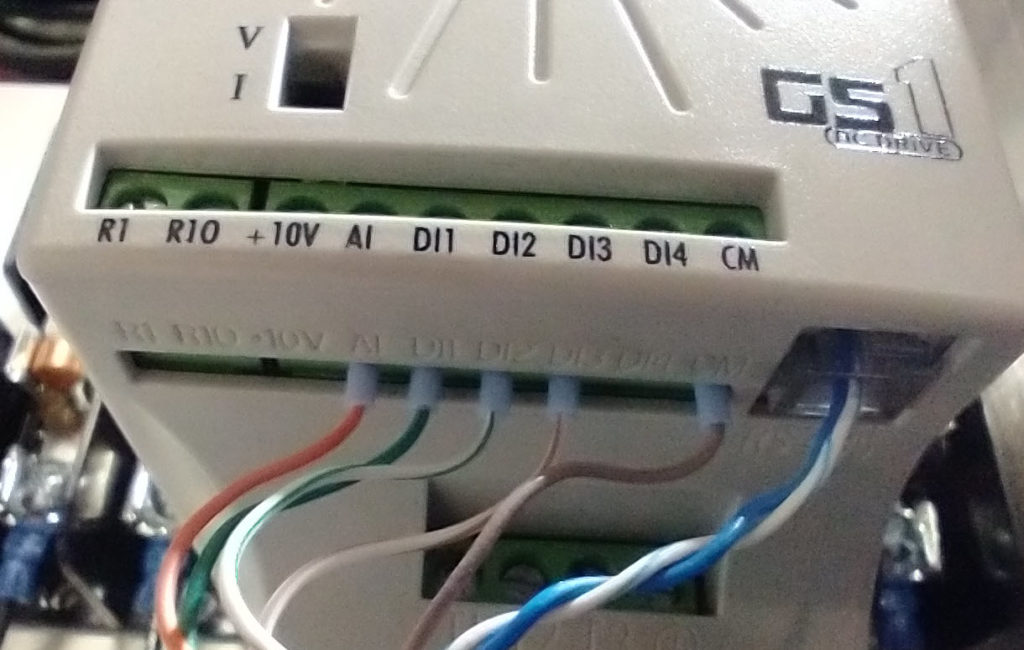 New wiring needs to look like this.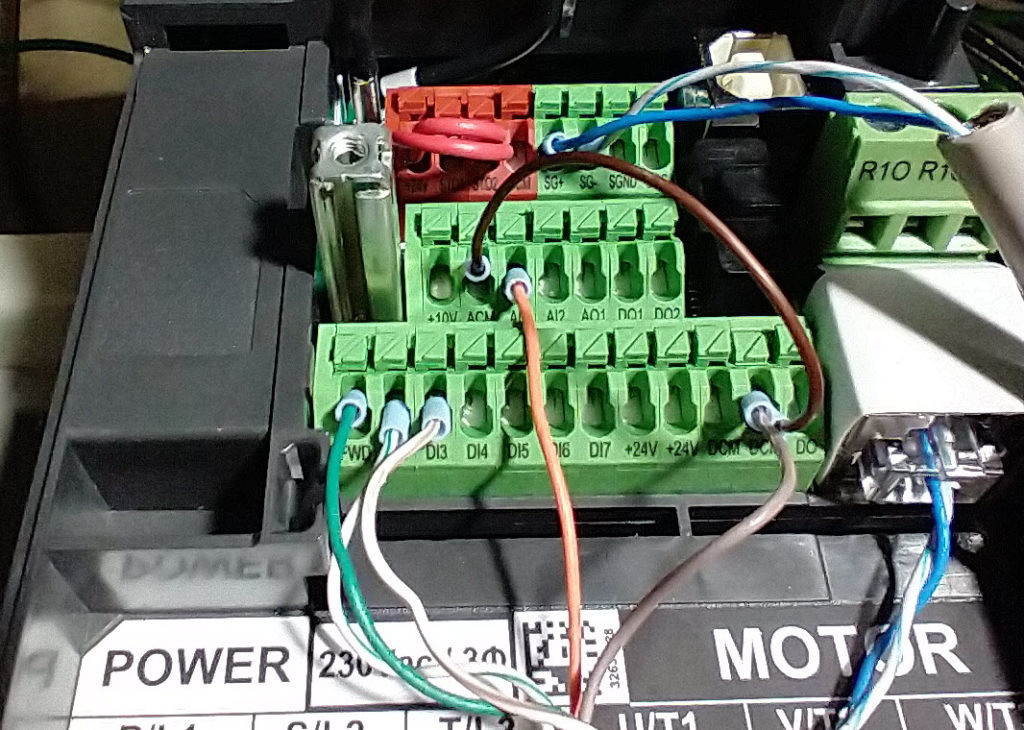 GS1/2 wiring  ——  GS20 wiring
  A1I orange  ——— AI1 orange
  DI1 green  ———   FWD green
  DI2 white-green — REV white-green
  DI3 white-brown — DI3 white-brown
  CM brown ———   DCM & ACM brown

GS20 Blade Motor Drive Wiring
# is the drive number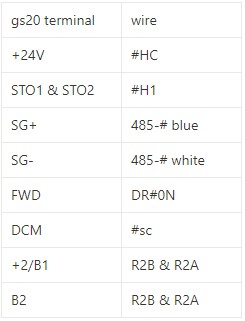 STO1 & STO2 should be jumped together
There are 2 sets of R2B & R2A, each goes to a set of braking resistors.